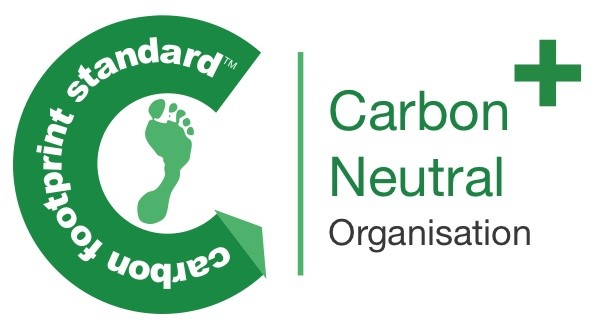 Climate change is threatening our planet and the world is facing a crisis. The time for action and change is now.
Highgate IT Solutions (Highgate) are passionate about sustainability and the environment. Today, they are very proud to announce that they have been certified as 'Carbon Neutral Plus'.
What does this mean?
To be Carbon Neutral – also known as Net Zero Carbon – an organisation must balance out the carbon emissions they produce with the equivalent amount of carbon savings. To be certified as Carbon Neutral Plus, an organisation must offset at least an additional 25% of their total emissions.
How did Highgate achieve this?
Following the arrival of Sales Director Bob Sahota and Alliances Manager & Sustainability Lead Jenny Latimer last year, the Highgate leadership team began to develop their CSR strategy.
"Myself, Bob and [Managing Director] Stuart [Marginson] all share the same passion for sustainability, the environment and well-being. We quickly identified that we wanted to work towards being carbon neutral. Following research, plus engagement with Techies Go Green [an IT industry movement committed to assisting organisations reduce their carbon footprints] we gained a better understanding how to calculate our footprint and how to reach our goal," Latimer explains.
Highgate engaged with Carbon Footprint, a carbon emissions auditing organisation. Using their online calculator, they were able to understand the amount of emissions they had produced in 2021. Highgate then went on to offset their emissions, by double the total CO2 amount they had produced. This led them to be certified as Carbon Neutral Plus.
"Overall, the process was relatively straight forward. There was a lot of data to gather but last year we weren't prepared for the audit. We've since built a process that will capture our carbon footprint as we go meaning our 2022 audit will be easier," Latimer states. "At the beginning, this felt like a daunting process, however in reality it wasn't. I would encourage everyone to start thinking about it, the more organisations that can make a difference, the better it will be for the environment."
What's next?
With Highgate set to increase their head count from 12 to 20 employees in the next four months, they are aware that their carbon emissions will increase. Latimer tells us, "We are aware that as we grow as a business, our emissions will grow too. It will become a balancing act, but our plan is to set an average emissions per employee target and stay below it. We will also be looking at our supply chain and aligning ourselves with partners who share similar goals and strategies to ours."